CIRAWA is developing new agroecological-based practices that build on existing local and scientific knowledge to help to improve the resilience of food supply chains in 8 regions across Cape Verde, Ghana, Senegal, and The Gambia.
Dissemination and effective transfer of project outcomes.
A digital platform for cross-border best practices integration.

Deploy and evaluate the viability of the proposed approaches in real environments.
Selection of the more suitable practices in relation to needs and context.

Identification of community needs and resources available.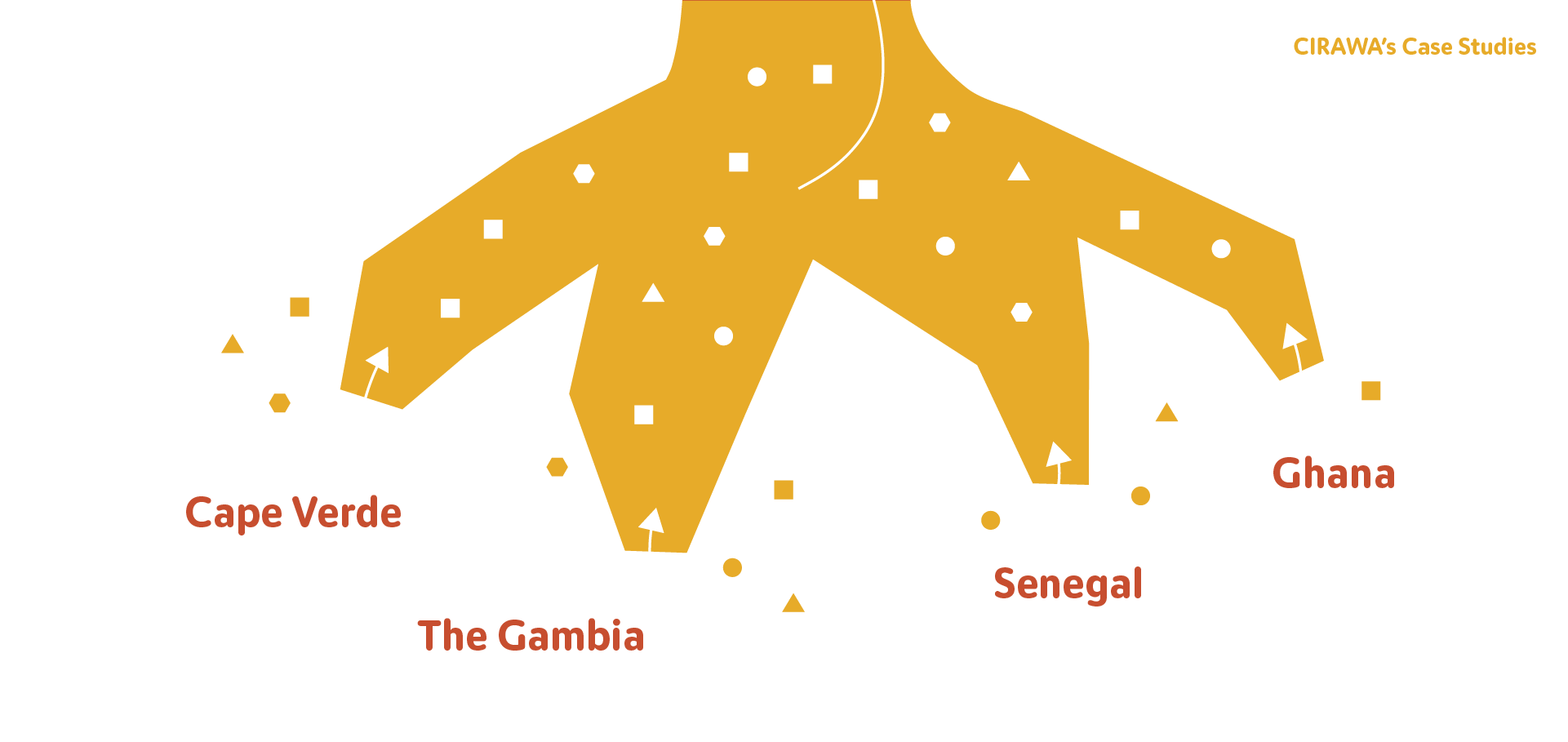 The project will follow four main Agroecological Strategies
Land Management Practices